About Me:
Hi! I my name is Aby, and I have various hobbies ranging from drawing comics, photography, crafts, design and music.
I have been drawing since the age of 4 and my dream was to become a comic artist! My interest in photography started at the age of 11 when I got my first camera as a birthday gift from my best friend. Later on, I bought a digital camera which I used till 2012. Now I currently using a Canon 650D with a 25-75mm Tamron lens and a Nikon J2 with an 11-27.5mm Nikkor lens. I also snap pictures using my iPhone camera.
I believe that everyone should explore different types of art as its influence is will makes you notice details which you didn't see before. Inspiration is very important for me and I use it in everything I do. I am interested in different cultures, travel, fashion, technology/ gadgets, antiques, music, plants, geology, archaeology, history, landscaping, interior design, anime and manga, K dramas.
Powered by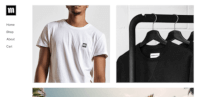 Create your own unique website with customizable templates.